With the end of National Service in the same year (1960), it became necessary to consolidate the training arrangements of the Foot Guards, a move was required.
The Caterham era had ended and the Guards Depot moved locations to Pirbright in 1960, but that wasn't the start of the history of the Barracks at Pirbright because this land had in fact been acquired by the War Office way back in 1875.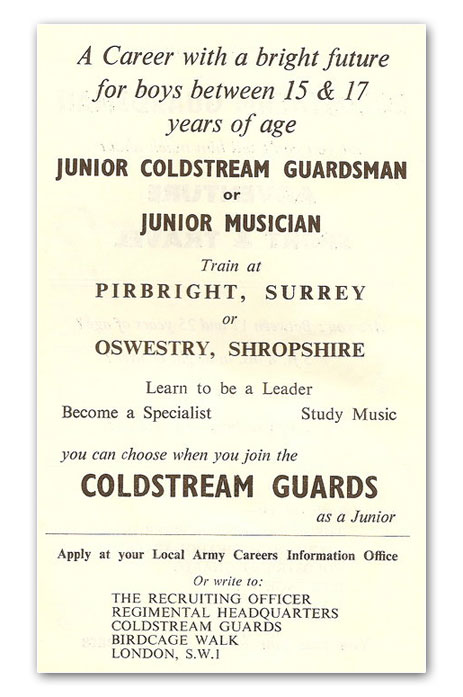 The War Office had acquired 3,070 acres (12.4 km2) of Pirbright's heath which is the southern end of the north-south range of sand hills in Surrey heath, known as Chobham Ridges. It established rifle ranges, a training depot and an 'encampment' for the Brigade of Guards here, many of the buildings dated back to the 1950s.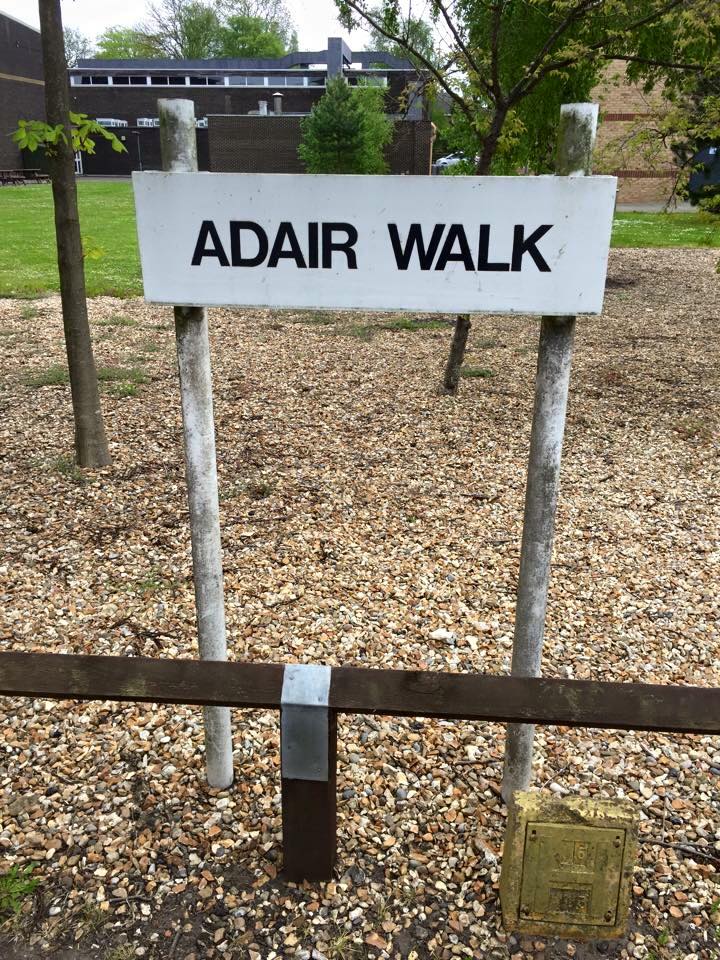 When the move was announced many 'tactical types' said (prior to the move) that it would be all 'drill' and no tactics, the 'drillers' thought that standards would never be the same.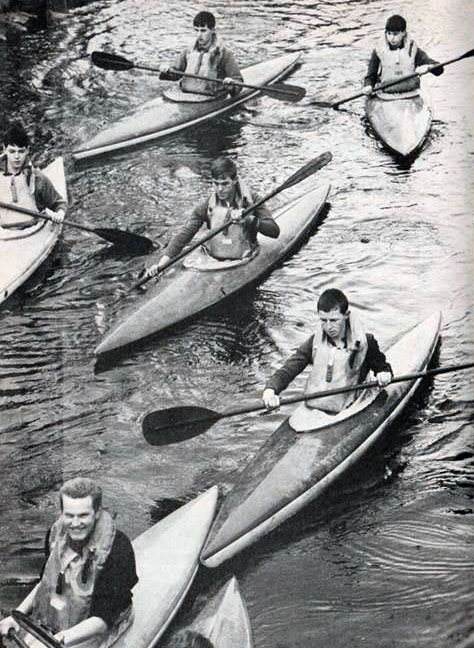 Truth be told, the Guards Depot became a stronger, more all-round, magnificently equipped organisation, for filling the most demanding training needs to perfection. In addition, the Guards Depot also maintained a Battle Camp at Thetford, in Norfolk, and an Adventurous Training Camp in Devon.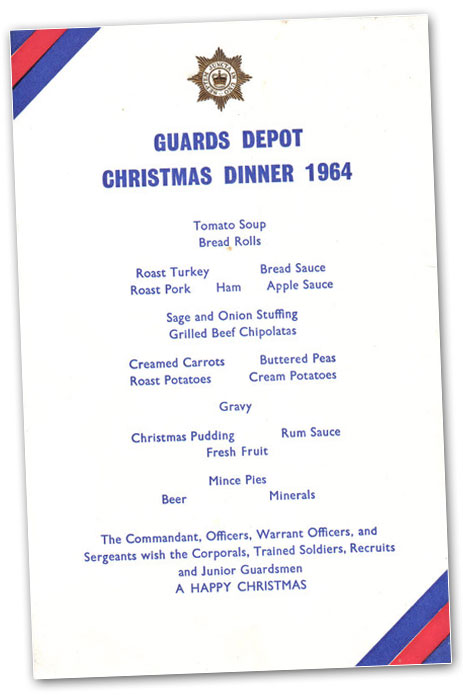 Adult Recruit Training:
This was a typical (20 week) training cycle for an adult recruit at the Guards Depot, Pirbright (in 1976/77).
On joining Caterham Company you will become a member of the Household Division Recruits, living together in a barrack room.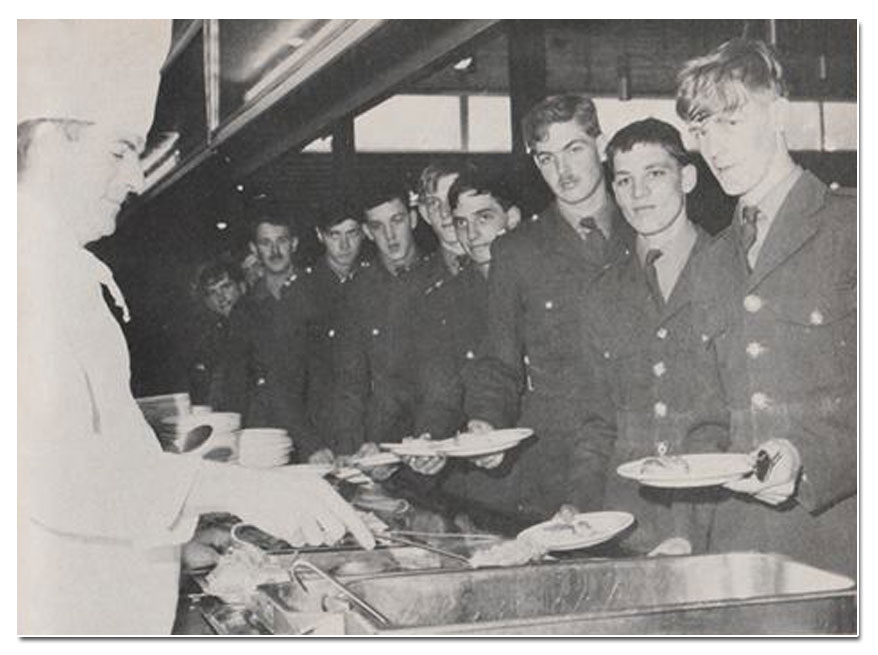 Your training will be in two parts, everyone will complete 13 weeks basic training including one week at the Guards Battle Camp in Norfolk (Thetford).
Then, if you are a Household Cavalry Recruit you will do 2 weeks field training before leaving the Guards Depot for London or Catterick, depending upon whether you have chosen to join the Mounted Regiment or an Armoured Regiment.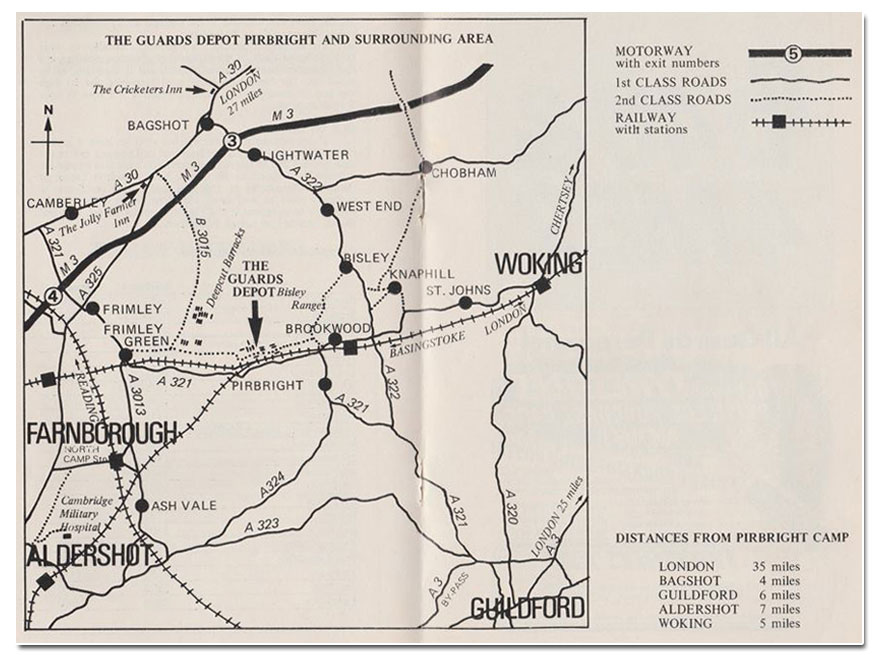 If, however, you are a recruit for one of the five Regiments of Foot Guards, you will continue with 7 weeks of field training including a further 2½ weeks at the Guards Battle Camp (Thetford).
Your training will culminate in week 20 with a ceremonial Passing Out Parade; you will then have earned the title of Guardsman.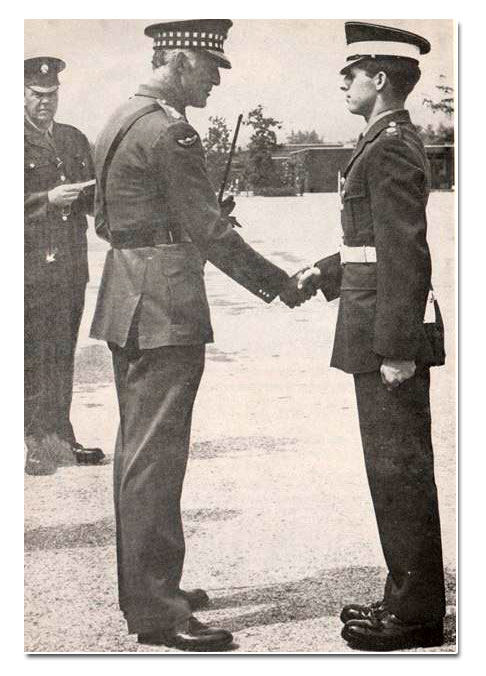 When your training is finished, you will be able to take your place on ceremonial duties, or as a combat soldier, tough, trained in military skills and ready for anything.
During your time at Pirbright you will be supervised and trained by Officers and Non-commissioned Officers of the Household Division.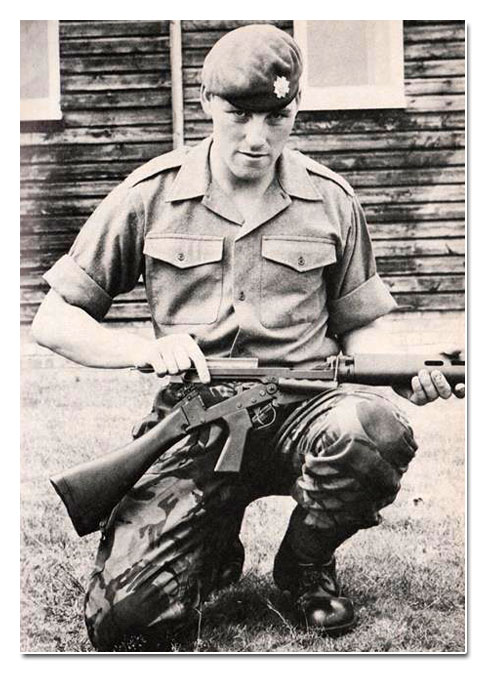 A typical Adult Recruit Daily Routine:
06:30hrs Reveille (07:30hrs on Sundays)
07:00-07:30hrs Breakfast (08:00hrs on Sundays)
08:00hrs Sick Parade
08:15hrs Adjutant's Memoranda/Orders
08:30hrs 1st Parade
09:35hrs 2nd Parade
10:15-10:45hrs NAAFI Break
10:45hrs 3rd Parade
11:35hrs 4th Parade
12:00hrs Commandant's Memoranda/Orders
12:30hrs Lunch
13:45hrs 5th Parade
14:40hrs 6th Parade
15:20hrs 7th Parade
16:05hrs 8th Parade
17:00hrs Dinner
17:00hrs Retreat
18:00hrs Evening Orders (14:00hrs Sat/10:00hrs Sun)
18:15hrs Guard Mounting (14:00hrs Sat/10:00hrs Sun)
21:30hrs 1st Post
22:00hrs Last Post
23:00hrs Lights Out
Goodbye, Guards Depot, Pirbright:
In 1993, after 33 years, the Guards Depot at Pirbright closed its gates, re-opening them as the Army Training Regiment, Pirbright, still taking in Guardsmen but also non teeth-arm recruits as well.
Guardsmen continued to train here for Phase 1, the initial 12 weeks, covering the Army-wide Common Military Syllabus before transferring to the Infantry Training Centre (ITC) at Catterick, Yorkshire, for Phase 2, the Combat Infantryman's Course.
Being the lone infantry trainees at Pirbright was not very successful, and apart from anything else there was a lack of competitive sport.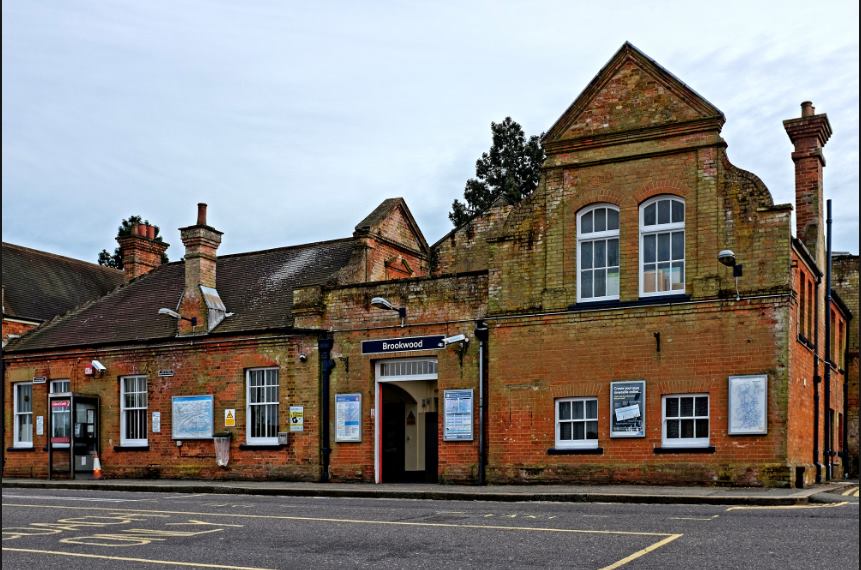 In 2001 trials began to combine the two phases of training at Catterick, North Yorkshire. The last Foot Guards recruits at Pirbright passed out in June 2002 and with new accommodation built at Catterick, Foot Guards recruits now moved to Catterick.