Merchandise is now available!
It's took a few months, but we have finally got there and can now offer some great designs to help support the website.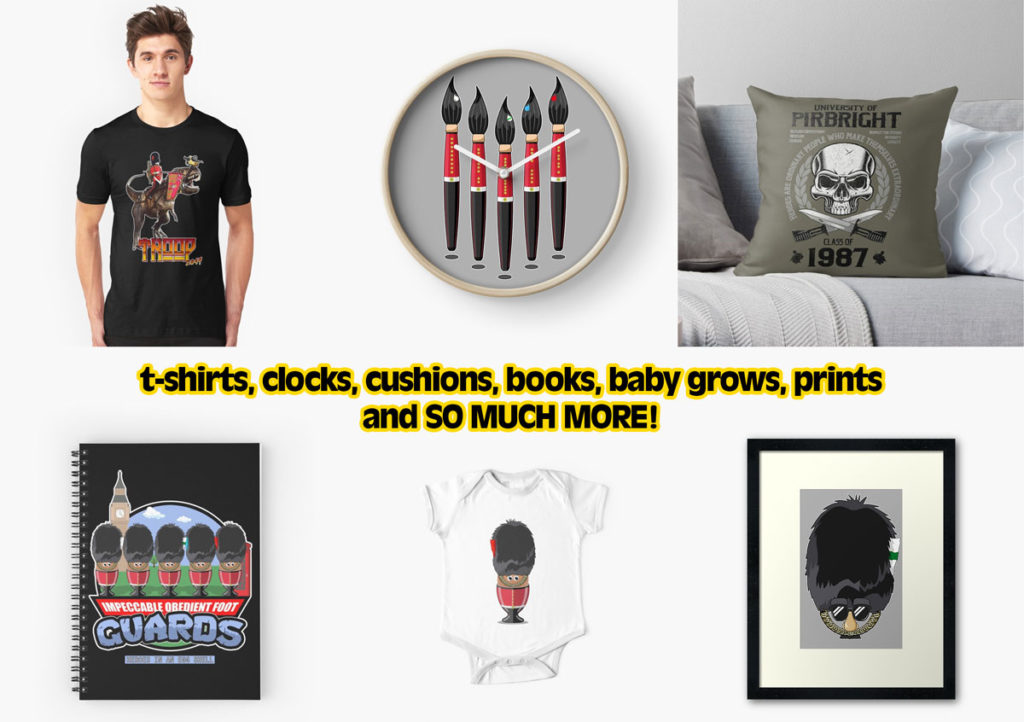 These designs are both traditional and different, trying to step away from the usual Regimental stuff that is everywhere – we'll still be doing this but at a later date.
If you're curious in looking at what we've created, that's available on anything from a T-SHIRT to a SHOWER CURTAIN then have a look here.
Thank you all for your support, new updates and posts are to follow.
View the merchandise at this link.
---